Justin Timberlake is set to head back to perform at the Super Bowl half-time show this year, which of course brings back memories of the last time he hit the stage at the NFL's showcase game…
It was, of course, back in 2004 when Timberlake exposed Janet Jackson's breast on live TV!
But was it planned?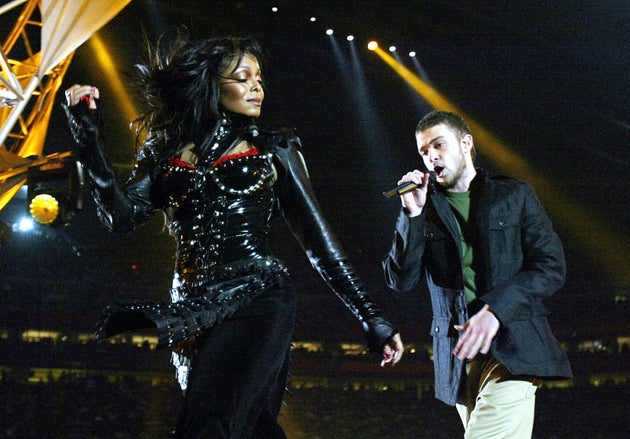 Justin says that he and Janet had planned for him to pull back her top to reveal just her red bra, but he accidentally pulled that back too!
It sounds quite plausible – except for one question that is at the back of our minds…
If Justin was only supposed to show Janet's bra, why was she wearing some sort of sun-shaped ring around her nipple?
Like, does she always wear one of those under her bra, or what?
You can check out Justin talking about the incident, below: