All we are going to say is – Drake has come a long way from his days of being Wheelchair Jimmy in 'Degrassi High!'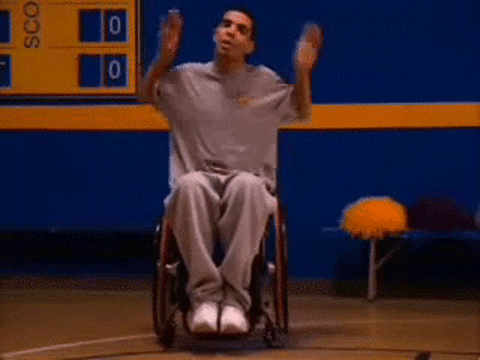 The rap superstar recently celebrated his 32nd birthday (October 24th) with a 2000's inspired theme at Goya Studios in Hollywood. Looks a little late 90's to us, but it's all the same!
We don't mind a bit of nostalgia at all, and we guess the party-goers which included, Chris Brown, Fabolous, Swizz Beatz, French Montana and more, felt the same way.
Look at some of the flicks rounded up from IG and let us know what was your greatest 2000's memory (if you were born then!).
Well, it looks like they all had a blast! We remember the late fees from Blockbuster Video!
Photo Credit: Drake and Fabolous' IG's